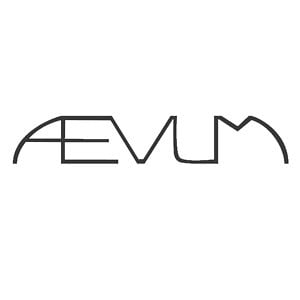 All Christians are familiar with Paul, the apostle who was the persecutor of Christians, the writer of 14 of the 27 books of the New Testament.
Paul wrote so much about salvation, especially in Romans, that it is inevitable that Dr. Willard discuss his thoughts on salvation.
Of course, Paul had a word from Jesus on the road to Damascus and from that point on, his life was changed.  He was "on board" for living the life of Christ.
Romans 6: 4 says it all:  "We were therefore buried with him through baptism into death in order that, just as Christ was raised from the dead through the glory of the Father, we too may live a new life."
Paul knew that belief in Christ led one to a new life, in fact this "new life" is the "real life" the Christian is supposed to lead.  Dr. Willlard quotes from the book A Man in Christ by James S. Stewart, "Only those who through Christ have entered into a vital relationship are really alive."
The problem that all people on earth have is they are living in what St. Thomas Aquinas calls aevum.  It would be wonderful to be "alive" in Christ but we have to acknowledge the push and pull between the life we should be leading and the life we are leading.  To express this another way, it is the age-old battle between the flesh and the spirit.
Paul knew this.  He knew that the believer is a new creation.  He knew that the spiritual life that one can find from God is unlike anything man can experience on a "natural plane".  Dr. Willard states that to live in Christ is to have a "supernatural quality" about life.
Yet we have that old push and pull.
When one really considers real life [no matter how much one is in love with God] there is the push and pull.  Dr. Willard says it is like a person trying to steer a boat.  Despite serious efforts to direct a boat, there are so many forces that can take away your control.  The boat's rudder is not enough to counteract wind, waves, objects etc.  "The pilot must learn how to direct the boat partly in terms of powers that move independently of his will and do not represent his intentions." [Willard, 159].
Some read Romans as Paul trying to excuse his "bent toward sinning" but I have never ever read Romans that way.  I have always read  Romans 7:15 ["I do not understand what I do. For what I want to do I do not do, but what I hate I do"] as his effort to be a real person.
Yes, Paul was an Apostle for Jesus but he was also a man with human feelings and real human urges.  He was not perfect.  He couldn't be perfect.  He was a man.  So what was he doing when he wrote Romans 7:15?
He was acknowledging his limitation.
Was he serious about becoming a person who was trying to live the life of Christ?  Yes he was.
A step to getting there is accepting the responsibility for the part of your life that is sinful.  For all of us on earth, we all need to do this.  It does no good to fake a perfect life.  None of us live it.
What does this all boil down to?   We have to choose.  Do we live the life of sin?  Do we keep going down the path that is away from Christ or do we choose to do better?  Dr. Willard says it is a "set of the will" to not do that.
Let's be honest like Paul.  No matter how hard you try, you will still make a bad choice from time to time.  We need God's grace.  Like Paul, no matter how hard he tried, he says "I find then the principle that evil is present in me, the one who wants to do good.  For I joyfully concur with the law of God in the inner man,  but I see a different law in the members of my body, waging war against the law of my mind and making me a prisoner of the law of sin which is in my members. Wretched man that I am! Who will set me free from the body of this death?  Thanks be to God through Jesus Christ our Lord! So then, on the one hand I myself with my mind am serving the law of God, but on the other, with my flesh the law of sin."
For me and maybe you, the phrase that means the most is "Thanks be to God through Jesus Christ our Lord!"   Paul knew he needed God.
We all do.
We may be in a state of aevum but Paul did not want to be there all the time.  He wanted to experience a new life in Christ.
He wanted to be a new creation.
Don't you?