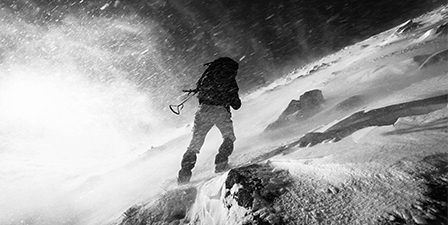 Why would anyone title a chapter "The Messy Truth about Spirituality?"
There is a good reason Pastor Adam Hamilton* titles his chapter that way.
It is messy.
When I was a member of my previous church, I did not worry about my spirituality. I just went to church one time a week [my only duty] and that was it.
Eighteen years ago that all changed. I had a born-again experience.
I have read about these and talked to numerous people about these and they are all different. Mine came in the middle of a serious family crisis. I will never forget it. For the absolute first time in my life I sincerely asked God to help me. I admitted that I was lost. I did not know what to do.
He saved me.
But he also left me wanting more. I knew that going to church was not anywhere near the whole picture. I needed to dedicate myself to God because I knew God had dedicated Himself to me. Pastor's words took on a whole new meaning; they seemed directed at me. I started daily early morning prayer. I began to read a devotion [Streams in the Desert by L.B. Cowman]. I participated in anything spiritual I could find to participate in. I found myself thinking about Jesus all the time. I read the New Testament with a spirit that was amazing. I read it like it was a novel that was so thrilling I could not wait to turn the page. It was speaking to me.
That was eighteen years ago.
Then came messy spirituality.
Life has its ups and life has its downs. Spiritual highs are followed by spiritual lows. As Pastor Hamilton says in one's spiritual life "we take two steps forward and sometimes three back." In the past eighteen years I have metaphors that seem to work for me. I am at the threshold of the door and I want to go through the threshold into a new room but I can't quite make it into the new room.   I am at the base of a mountain and I want to climb straight up but I often go round and round the mountain instead of up the side.
What are we talking about?
Romans 7: 15-20: "For what I am doing, I do not understand; for I am not practicing what I would like to do, but I am doing the very thing I hate. But if I do the very thing I do not want to do, I agree with the Law, confessing that the Law is good. So now, no longer am I the one doing it, but sin which dwells in me.   For I know that nothing good dwells in me, that is, in my flesh; for the willing is present in me, but the doing of the good is not. For the good that I want, I do not do, but I practice the very evil that I do not want.   But if I am doing the very thing I do not want, I am no longer the one doing it, but sin which dwells in me."
Even the Apostle Paul was aware of the messy truth about spirituality.
I wish spiritual growth was a straight line…ongoing…easy but something gets in the way. My humanness. My human nature often is the cause of the messiness in my life. I have a daily fight with temptation that can throw me off track very easily. Somedays I succeed in my battle. Sometimes I have so many failing days that I feel I have lost the war.
And then I have a good run.   Things seem to click. The prayer comes easily in prayer group. The Bible reading for the day is clear as a bell, the path forward seems to be obvious and it is a good path. I have made a succession of good choices that have good results. God is good!
This won't last forever…it never does. Challenges will come and when they do, now I know God does not go away. He is there to help. He is there as I push through the trouble. He is there when the trouble is no more.
Eighteen years ago, I could not even begin to understand James 1:
"Consider it all joy, my brethren, when you encounter various trials, knowing that the testing of your faith produces endurance. And let endurance have its perfect result, so that you may be perfect and complete, lacking in nothing….Blessed is a man who perseveres under trial; for once he has been approved, he will receive the crown of life which the Lord has promised to those who love Him."
Yes, spirituality is messy and life is messy but as we live our lives with God He takes the messes and makes something good out of our trials.
He makes us better people…
*from Seeing Gray in a World of Black and White Chapter 16