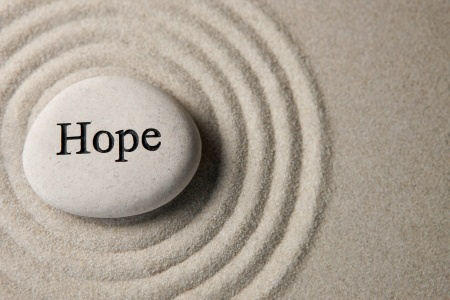 Hope…
We have discussed wholeness regarding God and prayer, the idea that God cares about anything and everything we do.
We have discussed honesty regarding God and prayer, the idea that God's omniscience leads us to an honest relationship with our Father.
I posted several days on the holiness of God and how we need to approach the unapproachable Holy God.
But let's not forget hope…
Hope comes from prayer and maybe hope is the best aspect of a vibrant prayer life.
I have had a devotion book for many years, Streams in the Desert by L.B. Cowman.   I have read it over and over, making notes on the pages as I have had events in my life, you know, the victories and defeats that we all have.
After breaking my pelvis, soon after I arrived home after two weeks in the hospital, I got a visit from my pastor who brought me another devotion book by Sarah Young. It is entitled Jesus Always. Of course I was appreciative but wondered if I should shift to a new devotion.
Then I read the introduction by the author: "I have been contending with impaired health for many years—since August 2001. In my quest to find healing, I've gone to a number of doctors and tried a variety of medical treatments. I continue to have significant limitations in my life, yet I have found joy in my journey."
Well, what a perfect devotion for me as I have to go through recovery; I have a chance to read the words of someone who has suffered health impairment and still has hope.  Bingham Hunter* says that hope is a word that must be linked with God's omnipotence. God "knows enough to do what is both right and best. Because we are so limited, much of what happens will, until it happens, be unknown…as children of God, we never face the unknown alone."
Think about it when you pray. We don't understand what God is up to; why some prayers are answered the way we want them to be answered and some prayers are denied.   When the future is so unsure and times when there seems to be no future…God is there.
This concept allows Sarah Young to write [taking on the persona of God] "I have good intentions for you. They may be radically different from what you hoped for or expected, but they are nonetheless good. I am light; in Me there is no darkness at all" [June 16].
"I am your Joy! Let these words reverberate in your mind and sink into your innermost being. I—your companion will never leave you….Refuse to use the label "a bad day," even when you're struggling deeply. I am…holding you by your right hand" [June 4].
"Thank me for all the challenges in your life. They are gifts from Me—opportunities to grow stronger and more dependent on Me….You were designed to walk close to Me as you journey through your life" [May 25].
Sarah Young has page after page like this, exploring the hope that the Christian has, even in trying circumstances. For you see, she knows God is always there for her.
Even though all of us are limited in our ability to comprehend the mind of the Lord, we know that God loves us and if we know the love of the Lord, shall we want for anything more? First Corinthians 2:29 states "No mind has conceived what God has prepared for those who love Him."
At times, I have felt lonely and depressed as I have been limited to life in a hospital room, then the bedroom on the first floor of my home, unable to drive and function as I normally do. But during these times, I have seen so many signs of God's love.
Like Sarah Young, I have trust, which leads to faith and eventually hope…hope which I see in the pages of her book, hope which I see in my journey to recovery from my accident.
For where there is love, there is hope and I have seen love in my Lord as I have traveled from the day of my fall until today. I have seen His love in the many people who care for me and I have seen His love in the expressions of concern from the people who know me.
What opportunities have sprung forth from a trying circumstance?
It all leads to hope.
*Author The God Who Hears