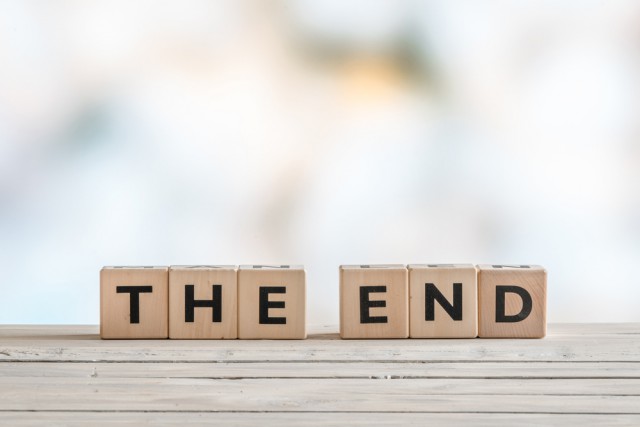 "We also rejoice in our suffering, because we know that suffering produces perseverance, perseverance character, and character hope.  And hope does not disappoint us, because God has poured out His love into our hearts by the Holy Spirit, whom He has given us" [Romans 5: 3-5].
As we wrap up our discussion of Bill Hybel's  Holy Discontent, we don't want to let a book like this end with a whimper. 
Hybels has challenged us.
For some of us, maybe he has made us feel a little guilty [we aren't doing enough].
Maybe some readers have done a little "self-examination."  Hybels has caused us to ask "why don't I have a 'holy discontent?'"
On April 10, 2017, I began to post on Holy Discontent  with the idea that I needed something lighter after blogging on prayer from November 10, 2016 to March 7, 2017. 
Indeed Holy Discontent has been an "easy" read.  Blogging on the book has been fast since I found myself sometimes covering a chapter in one post.
We are at the end.
But Hybels doesn't want it to end.   In fact, the postscript to his book is entitled "It Doesn't Have to End Like This."
What does he want from us?
Action.
Fruit.
If we don't have action or fruit production, he wants us to hold out for hope.
Why hope?
He wants us to hope that God will show us our holy discontent.                                   
This book gets "under one's skin"?  It is full of examples of people who are living by faith, people who find something that needs to be fixed and they have taken God at His word.   They are looking to Him to give them what they need to solve a problem.  They are looking to Him to give them strength to tackle a big need.  They are looking to Him to give them wisdom beyond what they possess.
If you have not found your holy discontent, Hybels wants you to know that God will show it to you.
He believes God will put you in a position where you find yourself quoting Popeye:  "That's all I can stands; I can't stands no more!"   He believes God will use you in a way that is just right for you.
Here is the hope that Pastor Hybels speaks of:  "Hope that sins can be forgiven.  Hope that prayers can be answered.  Hope that doors of opportunity that seem to be locked can be opened.  Hope that broken relationships can be reconciled.  Hope that diseased bodies can be healed.  Hope that damaged trust can be restored.  Hope that dead churches can be resurrected."
Yes, he holds out hope that you will find your holy discontent and you will act on it.  I have quoted Martin Luther King before but the quote bears repeating: "If I cannot do great things, I can do small things in a great way."
Don't fall into the trap of comparing your holy discontent to others' holy discontent.   It is yours and it fits you.   It may be small; it may be big.  Whatever it is, do it.  It does not matter.  "Figure out what you can't stand.  Channel your holy discontent into helping to fix what's broken in this life."
As followers of Christ, we can be people who act to give people what their hearts need most, which is hope.
It really doesn't have to end like this.
Ask Him to show you.
Pay attention…
You will find your holy discontent.
The world needs people like you and like me…
Announcing our next study:  we will be transitioning to John Bevere's Good or God in the coming week.