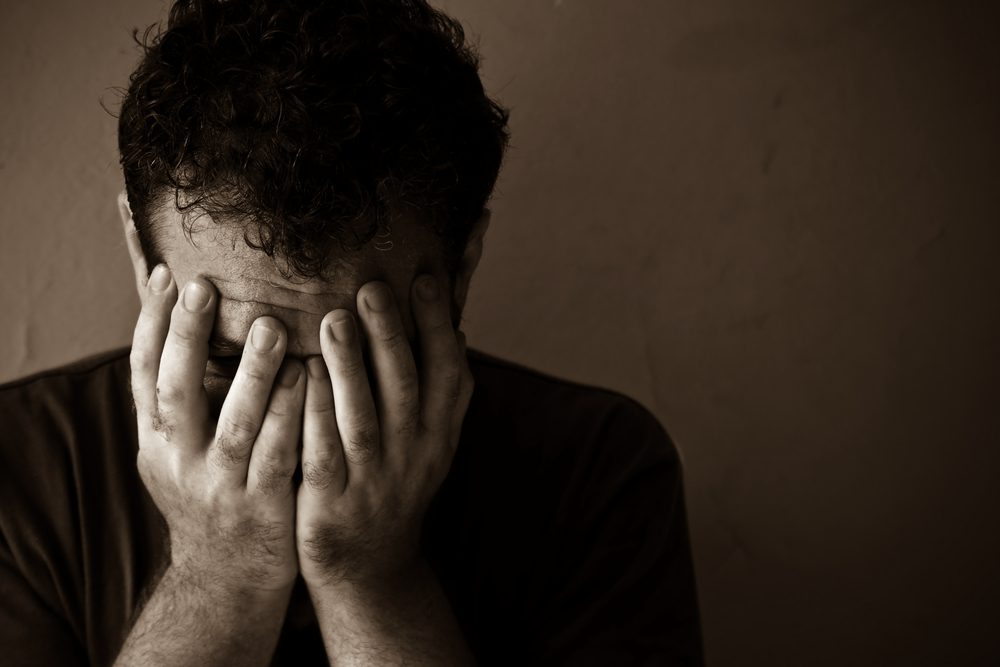 Despair…
This year has caused a little anxiety at times, maybe even despair. When the Las Vegas shooter killed fifty-eight, the son-in-law of my best friend was right behind the stage helping Jason Aldean with his guitars. I was with this best friend and needless to say, he was very concerned about his son-in-law's well-being. When any Christian church is attacked, it always hurts and in Sutherland Springs Texas, we lost twenty-six worshippers. Just yesterday, a world away, a mosque was attacked by twenty-five armed men killing three-hundred and five and wounding one-hundred twenty eight. These people were worshipping.
This post is not about gun violence or terrorism; it is about what individuals can do in the face of circumstances that too often seem overwhelming.
John Bevere's book Good or God? does not specifically deal with incidents like these but when he wrote his book, he cited a trend of "lawlessness" that is increasing in our country. Call it what you want, but negative behavior certainly gets a lot of play in the media today. Psychologist Ray Williams in a Psychology Today article states that the rate of good news to bad news in the media is one good news story to seventeen bad news stories.* It seems like bad news leads people to turn on the television; bad news leads us to google the event. At times it feels like we are constantly being bombarded by tales of negative human behavior.
Bevere feels like the problem is that some lawless behavior is labeled as acceptable by society and too many of us feel that society is calling the shots.
But let's say society has lost its way. What can we do? Who can we call? Some high ranking government official? Is there somewhere we can send a letter of concern? Give me that email address so I can fire off an email that will express my anxieties.
To my knowledge there is no place to contact anyone about the direction the world is going but there is something that all Christians can do and Bevere has been leading us to this conclusion in Chapter 13 of his book.
First of all, Christians need to grapple with the idea that society does not set the boundaries for our lives. What society allows is most often not in line with God's Word. God should set the Christian's boundaries and often this pits us against societal behaviors. Make no mistake; society does not rule.
Secondly, we have the responsibility for cleaning ourselves up when we sin. Too many Christians have this attitude that Jesus provides an endless number of "get out of jail free cards." The attitude is "The blood of Jesus cleanses us from all sin past, present and future, so don't worry about the habitual sin you live in because you're covered" [Bevere, 200].
Instead of being "covered", we should actively try to cleanse ourselves from sin so we can be of use to God.
This cleansing process is a transformation that can occur throughout our lives as we accept the sacrifice of Jesus. Bevere refers to the process as a pouring of God into the hearts of men and women: "God didn't move out of the temple into a sunset, tree, beautiful landscape, song, video or any other medium. He moved into vessels of flesh and blood. However, if the vessels are dirty, the presence of God in society diminishes and consequently, lawlessness is less restrained."
Let's admit that the only way we can battle lawlessness at all is to take stock of how clean our "vessel" is and if it is not clean, then we must make a serious effort to "clean it up." God gives us the power to do this and it is through the empowerment of His grace.
Many will say, what good is this?
It is the only good we are really in charge of, our good. Maybe you are not a pastor or a leader in a big organization but you can be one Christian standing with other Christians who are "proclaiming the whole counsel of God from Scripture." We all influence others even though we may not see it. Some of the greatest influence is how we live our lives. Too often the focus is on our words and they are important but actions speak louder than words. When the world seems to be crashing all around us, how does the Christian act?
Christians, let's not opt for despair.
With God's grace, I think we can all do better…
God intends us all to do better…
*Psychology Today "Why We Love Bad News"