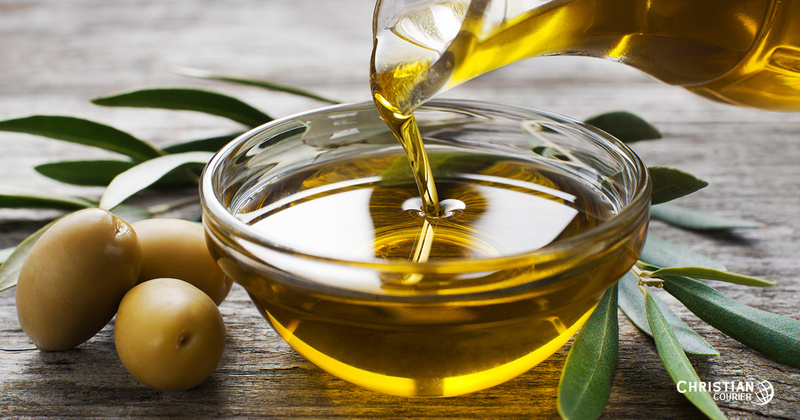 When [Jesus} came to Nazareth, where he had been brought up, he went to the synagogue on the Sabbath day, as was his custom. He stood up to read, and the scroll of the prophet Isaiah was given to him. He unrolled the scroll and found the place where it was written:
"The Spirit of the Lord is upon me, because He has anointed me to bring good news to the poor. He has sent me to proclaim release to the captives and recovery of sight to the blind, to let the oppressed go free, to proclaim the year of the Lord's favor."
He rolled up the scroll, gave it back to the attendant and sat down. The eyes of all in the synagogue were fixed on him. Then he began to say to them, "Today this scripture has been fulfilled in your hearing" [from Luke, 4: 16-21].
The topic of this post causes me great anxiety. Everyone has heard of those folks who are called "holier- than-thou." I don't want to come across as one of those people. One of my favorite Christian websites defines "holier-than-thou" as when someone has adopted a particular lifestyle or been convicted about certain behaviors that are not necessarily shared by other Christians. That can lead to Christians beginning to think of themselves as better than those who differ from them.* For example, a Christian may think that watching professional football is something that should be condemned because some players have protested social injustice through kneeling during the National Anthem. I am not sure what is in the hearts of these football players but I have heard Christians say they are boycotting football due to this unpatriotic activity and a few have told me they are boycotting on Christian principles. Boycotting NFL football is wonderful if that is truly what you want to do. "Holier-than-thou" comes into play when the boycotting Christian declares their behavior is following our Lord and Savior and if you do not join them, you are lacking. Of course, a notion like this is not in the Bible. Another thing we know is that people who have this problem love to compare themselves to others when their behavior compares favorably to others in their social group; that way they can stand out as a true "Christian."
I never forget the story of the woman who committed adultery in the Gospel of John. The Pharisees were ready to stone her to death [as was allowed under Jewish law] and Jesus intervened to say those famous words "He that is without sin among you, let him cast the first stone at her." That stopped the ones who were going to stone her in their tracks. They dropped their stones and walked away; of course, they knew they were not sinless.
In the context of the book we are studying, let's go back to the Bible, the verses from Luke that began this post. Unlike boycotting football, that declaration from Jesus applies to us all.
I often wonder about the state of Christianity today. For some people it is "cool" for everyone to know you have Jesus as your Savior but how does that translate into everyday action? Pastor Labberton states that he wonders if his book*** is a work of fiction. He declares that the real Christian has a transformed heart over time. Maybe one does not have a heart to help others in the beginning but what needs to happen over time? That "good news to the poor" is probably aid, not just "news"
What happens when many of us Christians turn to the Bible and start comparing ourselves to Jesus. We fall short. When we know we don't have a strong personal relationship with Jesus, what do many of us do? We fake one. When we are sinning and we know it, do we confess our sins? Many of us don't confess, we put up the façade that says "I got it all together." Many of us are CINO's [Christians in name only].
A Christian is called to grow in faith and progress to being more like Christ. This doesn't always happen instantly. Christians struggle with temptation to sin. We are called to put on a new nature and allow the Holy Spirit to transform our lives. It is not hypocritical to fall. It is hypocritical to deny that you fell and pretend you were successful.
A Christian is called to live a life of compassion, kindness, humility, gentleness, and patience. We should be learning to be intentional about letting God change our hearts.
We should admit our hypocrisy. We all are hypocrites in various areas of our lives. Pastor Labberton says it like this "If we say we love God and don't love our neighbor, it turns out we don't love God. In other words our faith is fiction."
That is pretty harsh. Most of us don't help those less fortunate in our lives when we know we should. That does not mean God won't work on us and over time we will find a way to be more compassionate and active in helping the poor.
My cousin, who is a United Methodist pastor, posted this on her Facebook wall (maybe it is a warning that all Christians should hear when they commit their lives to Jesus). "If you think of becoming a Christian, I warn you, you're embarking on something that will take a whole lot of you" [from C.S. Lewis].
At times you will feel like a hypocrite, at times you will feel like you are not doing enough but try anyhow: try to perceive a need, try to find the words to name a need and lastly try to act to fulfill a need. Maybe in our own small way we can say we have fulfilled a little of the Bible.
If you do a little of that, you are probably going to feel better about your life and maybe, just maybe, God will be satisfied that you are working toward a truly transformed heart.
*Got Questions.org
**maybe this is not the best example due to the fact that this is going to be posted on "Superbowl Sunday"
***The Dangerous Act of Loving Your Neighbor