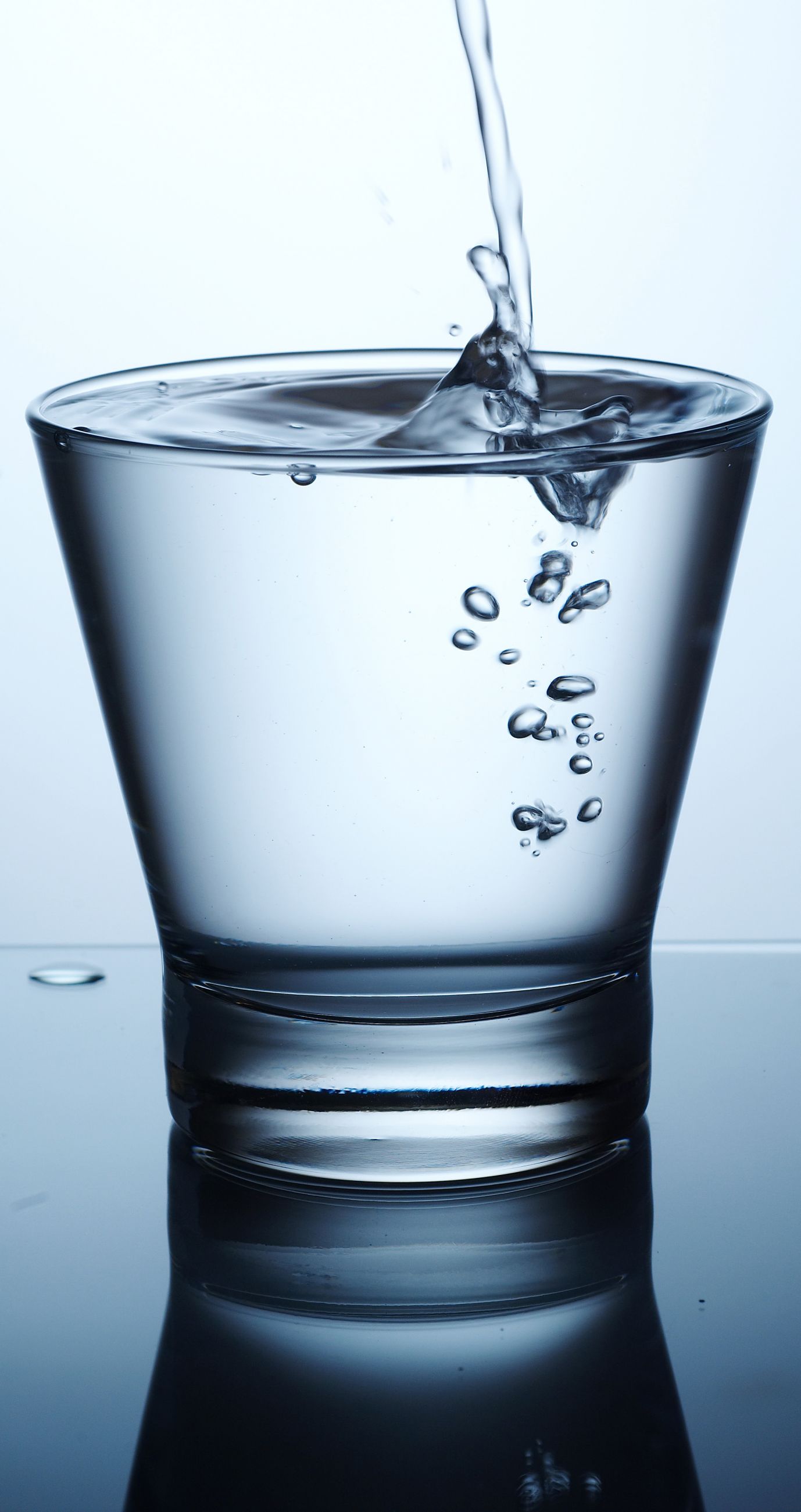 Sometimes an image is the best way to communicate. Billy Graham uses an old farmhouse kitchen to convey his thoughts in his book The Holy Spirit. At my age, I still remember my Grandmother Carter's kitchen, the old fashioned deep rectangular sink, with the drain board on one side. She had to pump water to fill up her sink and when she needed more water, the pump handle was how she got it—no fancy modern-day spigots. Graham refers to a kitchen he was familiar with; it was even more primitive. The sink was in the corner of the kitchen and a pipe entered through the wall above the sink. There was a continuous stream of water from a spring outside. The water ran constantly, keeping the sink "brimful" of good water.
Why is this a good image for Graham and for us? Graham believes that Paul was correct when he writes in Ephesians 5:18 "Keep on being filled with the Spirit."
We need a continuous flow…
As Christians, we are fond of speaking of our "mountaintop moments" and sometimes we have to deal with those valleys, those dark moments that are reflected in the Lord's Prayer. The valley of the shadow of death is a real thing that we all encounter from time to time.
But Graham says that continuous filling of the Holy Spirit should be our norm, no matter what our circumstances. "Overflowing rivers and the abundant life are available blessings for all Christians. Rivers of living water fail to flow in our lives not because God denies them to us, but because we do not want them or we refuse to meet the conditions to get them" [Graham, 117].
So what is he talking about?
First of all, we must make ourselves available to the Holy Spirit. I know this is too simplistic but it is simple recognition where we all need help. When we are communicating with God, a good prayer for filling of the Spirit would come in handy. Graham cites a great Welsh revival prayer: "Fill me, Holy Spirit, fill me, more than fullness I would know; I am smallest of Thy vessels, Yet I much can overflow."
Secondly, it is good to use the gifts of the Spirit that God has given us. Whether it is pastoring, tongues, healing, teaching, evangelism etc., any gift we have should be used. The gifts we do have will never be used to their fullest potential without help or "empowerment" from the Holy Spirit.
Thirdly, we need to grow. God want us to. If we come to have a deep and abiding relationship with God, we are naturally going to get to know Him more over time. After becoming Christians, we soon discover we are not perfect and we need God's grace and more knowledge of Him and His mercies. What happens is our spiritual capacities enlarge. Part of this growth is due to the Holy Spirit as it convicts us of our sins and brings us to repentance. At times of repentance we need a new filling of our Spirit and we need new wisdom and strength to face more tasks and challenges in our lives.
This work of the Spirit is hard because so many of us want to work in "the flesh." If we are trying to rely on our own wisdom and strength to fight, we won't succeed. We just don't have what it takes to succeed. People who don't yield to the Spirit are people who don't understand God's provision.
God will provide what we need. God understands what we need more than we do. Some are disappointed that life can be so difficult, but they are confusing the idea of filling with feeling. Maybe things don't feel right at times but those times are the times that God wants us to go through. No one wants poor health, broken relationships or great anxieties but that is what we have to deal with. Just because we are "feeling" negative thoughts does not mean we have been abandoned by God. We may be unsure about where the hard times are coming from but we can be certain; God will get us through them.
Graham speaks eloquently about his dark moments when fear and even depression were all he could feel. In his moments of tearful prayer, he felt God's assurance. He knew God was going to be faithful in getting him through his dark times. Mark Batterson writes of the faith in the Spirit in his book The Circle Maker. Like Graham, his admonition for the Christian is to "pray through" the experience that you are going through. Hold on to God, trust God to get you through.
Guess what…
He will provide what you need…
The Holy Spirit will be the conduit…
"He who believes in Me, as the Scripture said, 'From his innermost being shall flow rivers of living water'" [John 7:38].
God will keep you brimful of that water…
If you let Him…