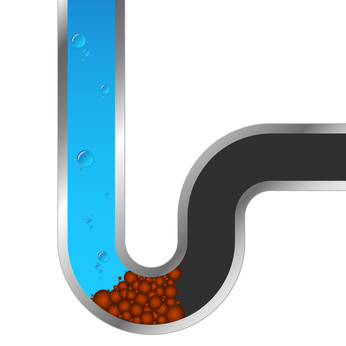 "Is there anyone among you who is wise and understanding?" James 3: 13
When we turn to the Book of James, we find that it is such a straightforward book, written as a "pep talk", encouraging Christians to live righteous lives.
In today's world, we all have to fight the contemporary temptation of the strong need to express ourselves, with no wisdom or understanding as our foundation*. Something has happened in our world. As technology has given us opportunities to connect, maybe we have misused it. Have a half-baked thought, put it on Twitter. Want to share a piece of questionable advice that has helped you; post it on Instagram. Find something you think is "profound", put it up on Facebook. Don't examine it or think about it, just post it…
Why?
Maybe we all have this inherent need to be heard, this need to feel important.
Again, let's turn to James: "Is there anyone among you who is wise and understanding?"
I contend that before we express ourselves, we need to have some wisdom, we need to have some understanding.
I think Billy Graham* would agree. Recently, I have been commenting on his chapter entitled "How To Be Filled With The Holy Spirit." He says that being filled is a process. Guess what he says is the first step to being filled: we need to have understanding.
What must we know?
We need to understand that there are certain Biblical truths which are essential. First of all, we must realize that God has given all of us His Holy Spirit. That means if you have accepted Christ as your Savior, the Spirit of God dwells within you.
Does that mean you feel "the Spirit" all the time? No, none of us will ever feel the Holy Spirit all the time, but just because we don't feel His presence does not mean He is not there. Graham says it this way: "God has promised that the Spirit lives within you if you belong to Christ, and God cannot lie." It is an act of faith to believe in the Spirit all the time, but that is exactly what God expects of us.
The Spirit is available to us all the time.
Secondly, God commands us to be "filled with the Spirit." When I use the word command, it sounds like an order but Graham explains this using Luke 11:13. "If you then, being evil, know how to give good gifts to your children, how much more shall your Heavenly Father give the Holy Spirit to those who ask Him?" If you love your children, you want to give them gifts even if you are not the best person in the world. Just imagine God our Father; there is no evil in Him and He certainly wants us to experience the gift of His Holy Spirit. This "filling" is not as much a command as it is a "gifting", a gift of love.
Above I wrote that none of us feel the Spirit all the time. It is important for us to understand the number one barrier that keeps us from being filled with the Spirit all the time. It is sin. And Graham clearly states the problem we all face: it is honesty about our sin. "This may be very painful for us, as we face up to things that we have hidden or not even realized about our lives. But there will be no filling by the Holy Spirit apart from cleansing from sin, and the first step in cleansing from sin is awareness of its presence" [Graham, 136].
He compares the effect of sin to a blockage in a water pipe or a clog in an artery. It is a common experience for all of us when we sin. We feel God is distant, we have trouble praying and we want to "hide" from God [as if that is possible]. There is no clear connection to God. Graham explains it quite simply, "Sin is the great clogger and the blood of Christ is the great cleanser" [Graham, 136]. We may have a need to live for God, but guess what, our old habits of living for self are still there.
So being wise is important in desiring to be filled with the Holy Spirit and wisdom is based on understanding. We know that God gives us the Holy Spirit when we accept Jesus Christ as our Savior. We also know that God wants us to accept the gift of the Holy Spirit, in fact He desires for us to be filled with the Spirit. We also know that the most common barrier we experience to feeling the Holy Spirit is sin.
The major question we have in our understanding of how to be filled with the Holy Spirit is what we can do to live for self "less" and for God more. When the Spirit's work is blocked by sin, we need to look at sin more closely. We will never have victory over sin, if we aren't honest about it.
If we just allow sin to remain…
If we don't find a way to unclog the pipes…
*maybe I have fallen prey to this temptation…you decide about my thoughts…wisdom or folderol?
**from his book The Holy Spirit